Ayurveda
Ayurveda means " the science of life/longevity", and is classical Indian medicine. It is the oldest recorded existing medicine, and is the grandparent of everything else that I practice (yoga and mindfulness are part of this Vedic system). It has strong technical history of mastery (providing drugs from plants and the origins of modern surgeries), and also a wide folkloric tradition - medicine for the people. In Ayurveda, we take one's entire life into consideration - everything is relevant, as nothing happens in isolation. We recognize that we make thousands of choices each week, and each affects our health and well-being.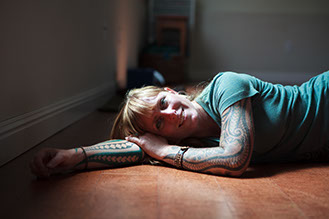 Ayurveda is a complete system of health care, including philosophy, anatomy, physiology, diagnostics, pathology, and treatment protocol. We investigate daily routines, diet, exercise, sleep, stress, relationships, emotions, etc to clearly understand your personal constitution, based on the natural elements (dosha), and qualities (gunas) to design the best personalized health protocol for you each season and stage of life. Herbs, stress management, yoga or other movement therapy, and nutrition are the most common tools I use, but as you'll see here, options are truly varied.
Many people today have settled for average, or even low quality health. I offer a different way - Ayurveda for taking care of the whole person - we improve the quality of life all the way around. This also gives us multiple doorways to enter into healing.
For more in-depth understanding of this effective and complex system, check out some of the modern master's articles here:


http://www.ayurveda.com/pdf/intro_ayurveda.pdf


http://www.drsvoboda.com/resources/articles/ayurveda-an-alternative-or-complimentary-medicine/
Nutrition
I have studied western nutrition, and eastern in the contexts of Ayurveda and TCM. I work from a whole foods perspective, macroscopic rather than reductionistic, incorporating the classical traditional wisdom with modern science and each clients personal background and needs. I take ethnicity, historical diet, constitution, season, budget, illness, cooking abilities, etc into account as we craft your right diet. I assist families in negotiation for all members, and encourage gaining the skills of efficient shopping, meal planning, and preparation. I do private cooking classes when that is necessary, and also provide recipes, spice blends, and other accoutrement that can make cooking for yourself easier.
Cleansing
Ayurveda looks at cleansing differently than many western detox models. These are sacred times of reset. I provide personalized care and instruction, not a product for sale. It is a time of learning, simplifying, observing, reconnecting. We don't see the body as dirty, and something to be scraped to purity. There is no punitive intention. We make many health choices each day, some of which take us away from balance and need to be brought back into harmony. We do not do harsh fasting, or fake meal shakes or powders. Instead, we lighten up the diet, making wise seasonal choices that naturally bring the body back into balance with whole foods and teas. Spring is the most important time to cleanse in general, with fall being next. I employ gentle, powerful personalized programs that last from 5-30 days, and incorporate not only nutrition, but can also include movement, meditation, reflection, and spiritual guidelines so that your whole being is being addressed and you come out radiant. I teach a group cleanse each spring, some autumns, and you are welcome to do a personal cleanse with me at any time.
Elimination diets

- there are times when health issues necessitate a change in diet. It can be very useful and revelatory to eliminate and or rotate foods that are common triggers for illness to see clearly how your body reacts. I can help you with this to create more ease in the process and to obtain accurate results.



Anti-inflammatory diets

- systemic inflammation is sadly common in modern culture, and is a very taxing condition when chronic or left unchecked. Many of our foods/ nutrition habits / food combinations can create inflammation in the gut, joints, mind. I can help guide you through the science of anti-inflammatory diets so that you body can start to heal.



Guten free

- after being diagnosed as a newborn as wheat intolerant, I have been exploring a diet less based in conventional wheat and gluten for almost 25 years. It's come a long way, and for many people, this one shift can have dramatic results on wellness, body weight, digestion, etc. Whether you are intolerant, struggle with Celiac, or just want less GMO wheat in your diet, I have a long history of expertise to assist you in finding what's best for you.
Yoga
As part of Ayurveda, yoga is unto itself, a vast and complex practice. It is a technology of reintegration and awakening. We have much bastardized it in its translation to the west; while I see that as with all things, the west translates and modifies things to its liking, and that this has nurtured some innovations, I also work to stay true to its root intentions of liberation, freedom in body and mind, and wise living. I am at once reverent of yogas illustrious history, (thank you rishis), and also happy to interpret some of the less enlightened teachings on gender, ability, personalization, and extremism with a kinder, modern tone.
My experience of yoga is unbranded and inimitable. My background is in Iyengar, therapeutics, with some study of Ashtanga, Viniyoga, and much contemporary training in all 8 limbs of the practice. My own time on the mat looks a variety of ways, from fierce and sweaty (rarely, as I use sports to take care of this need/desire), to completely still and restorative. The middle ground most interests me, and why most of my public classes fall under the category of "hatha". Each class is unique, layered, and experiential. I aim to truly teach and to lead by example. I bring a nerdy passion for anatomy, breath, biomechanics, feeling great, poetry, and permission to my sessions. I teach at UCSF, and privately and publicly in the greater Bay Area, and do retreats beyond. I am certified at the highest level with Yoga Alliance, E-RYT and am a member of IAYT, as well as NAMA, the National Ayurvedic Medical Association.
Yoga Therapy
As a specialization of yoga, modern life has brought the need for "yoga therapy". While I think that all yoga was originally meant to be therapeutic in some sense, with the hyperfocalization on asana (the yoga postures), people are doing damage with their yoga. Yoga therapy is a system (that circles back to include Ayurveda) that addresses injury, pre and post rehab, postural and structural imbalances, stress, and simply makes the yoga practice most personalized. I have been offering this service since my training in 2006, in medical and personal settings.
Teacher Training and Mentoring
I have been training teachers in yoga and Ayurveda since 2005. I contribute to 200, 300, and 500+ hour programs in northern California, and am certified through Yoga Alliance. As part of these programs, and also outside of them, I mentor teacher trainees in their necessary hours, additional needs, business development, continuing education, and apprenticeship. Many yoga teacher training programs do not offer enough actual teaching experience, real life skills for crafting your livelihood, or an ability to have a mentor as you do step onto the path of teaching. I offer my experience of teaching, creating programs, working within many different contexts, etc, to step up your ability to teach well.
Currently, I am part of 2 California TT programs, in Sacramento and Mendocino Co. There will be a Level 2 program opening in later 2017.
I am also available to teach on your yoga or Ayurveda program.
Mindfulness and Meditation
Meditation is the practice of focused concentration. I study and teach in the Vipassana tradition, with the focus on body based attention, and my "home" in this is Spirit Rock here in Northern CA. I integrate present time awareness into all of my teachings, including yoga classes, and I also teach mindfulness on its own, as it relates to stress reduction, building a home practice, diminishing chronic pain, healing trauma, etc. As an aspect of practice, I also teach pranayama - breath centered meditation.
Somatic Therapy Specialties


Well woman care

- in my private practice, I serve women in all stages of life to have the most positive, pain free, enjoyable, and honorific experience of menstruation, pregnancy, healthy cycling, and both surgical and natural menopause. Hormone balancing is one of my specialties, and I have helped many female clients gain back health through balancing hormones.



I also am happy assist

- transgender folk in finding wise balance as they explore hormone therapies.



Back care

- I have been a back care specialist as part of my yoga therapy practice, since 2008. Aligning the spine, hips, and feet is tremendously important for proper biomechanical function. I am happy to assist you in refining your posture, gait, and any other movement or rehab programs you may require. I work with PT's, OT's and other orthopedic professionals to make sure you get access to complete healing following surgery, injury, and other issues. I incorporate assessment, treatment protocol, time, bodywork, etc to speed recovery and get you moving well again.



Pelvic floor health

- Over the years, this issue has become more and more important and pressing in my private practice. My interest in it has grown from my specialty in back care, and how often spinal and pelvic floor health are closely related. Many people think they have weak pelvis floors (especially women who have given birth!), but often we have tightness that actually creates weakness. As the PF is made up of 16 different muscles, it is more complex than "too tight" or "too loose". I offer assessment, exercises, emotional support, and PF awareness to bring balance, vitality, resilience, and confidence to this part of our body, no matter the gender, age, or background.



Bodywork

- I am certified in Jin Shin Do acupressure, Reiki, and Craniosacral therapies. I also incorporate marma therapy from the Ayurvedic tradition, to bring balance to the body through intuitive, gentle, effective touch. I only offer bodywork to those who I am working with in other capacities as part of a full spectrum program, including basti therapies, and shirodara. If you need referrals for other bodyworkers, please inquire.
Ritual
One of the greatest joys in my work is crafting personal and meaningful rituals and rites of passage for my clients and friends. Whether you are planning a wedding or other commitment ceremony, a vision quest, an intensely personal recognition of achievements or loss, or a celebratory public gathering of recognition of life's phases, I invite you to contact me to help give it form, direction, meaningful intention, and bring it to life.
Erotic Embodiment Coaching
Another very personal aspect of our lives that sometimes requires assistance is our relationship to ourselves as sexual and erotic beings. I began my interest in mindful sexuality in my early 20's working with volunteer organizations to provide birth control and STD testing to those in need, as well as pro-choice advocacy for women. My interest grew into offering all people skills around asking for the pleasure they want in their lives, identifying best relationship options for each individual, mindful interpersonal communication skills, bonding rituals for individuals and mates, and helping people get back in touch with their bodies after illness, stress, loss.
We are all in search of erotic wholeness, whether the right choice is conscious celibacy, committed and cherished monogamy, honorable open relationships, or a path that includes many choices, I am available to help you demystify opportunities, connect more deeply, break taboo, heal shame, and reclaim fun. As part of the LGBT community, it is my pleasure to serve all orientations. Most of this work is done in private session now, but I occasionally teach public workshops as well.